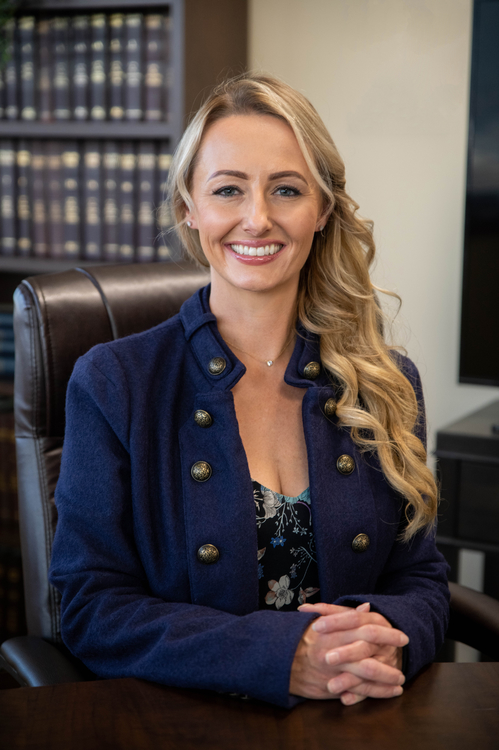 Jamie Green is a Coeur d'Alene, Idaho native with a background in education and business. She is currently pursuing her Master's in Social Work with Boise State University, while working part-time as our Marketing Director at Kootenai Law Group.  
Jamie just completed her 6th year on the Board of Director's for the Children's Village, a non-profit safe haven in Coeur d'Alene for children whom have been abused, neglected, or are in a severe family crisis. Jamie is passionate about serving underprivileged children in her hometown. Her community service work and marketing expertise earned her the "Top 30 Under 40" Award from the Kootenai County Young Professionals Organization. 
Jamie graduated Magna Cum Laude from Boise State University in 2005. While there, she earned a degree in Bilingual Education and English as a Second Language. During her studies, she traveled abroad to Cuba and Mexico, even living with a local family and attending Centro Mexicano Internacional in Morelia, Mexico. 
Jamie is a mother of four children, Sophia (15), Scarlett (13), Sam (10), and Sullivan (8). She stays busy volunteering in their classrooms, shuttling them to and from school and sports. Jamie loves the four seasons that North Idaho provides and you can usually find her in Priest Lake with her husband, Robert, and their children. 
MEMBERSHIPS + PHILANTHROPY
GRADUATE STUDENT AT BOISE STATE UNIVERSITY SCHOOL OF SOCIAL WORK
FORMER BOARD MEMBER OF CHILDREN'S VILLAGE, COEUR D'ALENE
KOOTENAI COUNTY YOUNG PROFESSIONALS TOP 30 UNDER 40